General Tire Wild Coast Adventure
The General Tire slogan "Anywhere Is Possible" is more than just a marketing catchphrase – it's a testament to the brand's 107 years of adventure and emphasizes the proven capabilities of its extensive range of 4x4 tyres that are designed for a wide range of vehicles, applications and driving conditions.
The General Tire team hosted a General Tire Adventure last year and invited media out to come and experience the performance of General Tire. An exciting new tyre has now been added to the General Tire range in the form of the Grabber ATX. Based on the accomplished Grabber AT3 in heavy-duty light truck (LT) construction, the Grabber ATX introduces numerous enhancements specifically developed for tackling arduous off-road terrain.
Take a few moments to recap the General Tire Adventure by watching the video below and enjoy the splendour of the Wild Coast and breathtaking moments that were captured along the way. "Anywhere Is Possible" 
The capability of this new tyre was clearly demonstrated over the course of the Adventure. The team and the tyres were exposed to a variety of conditions and terrain, ranging from badly pot-holed Transkei gravel roads, shale, rock, river crossings and some mud thrown in for good measure. The combination of the Isuzu DMAX and Grabber ATX proved a formidable partnership, and the diverse conditions were easily overcome.
Download the press release below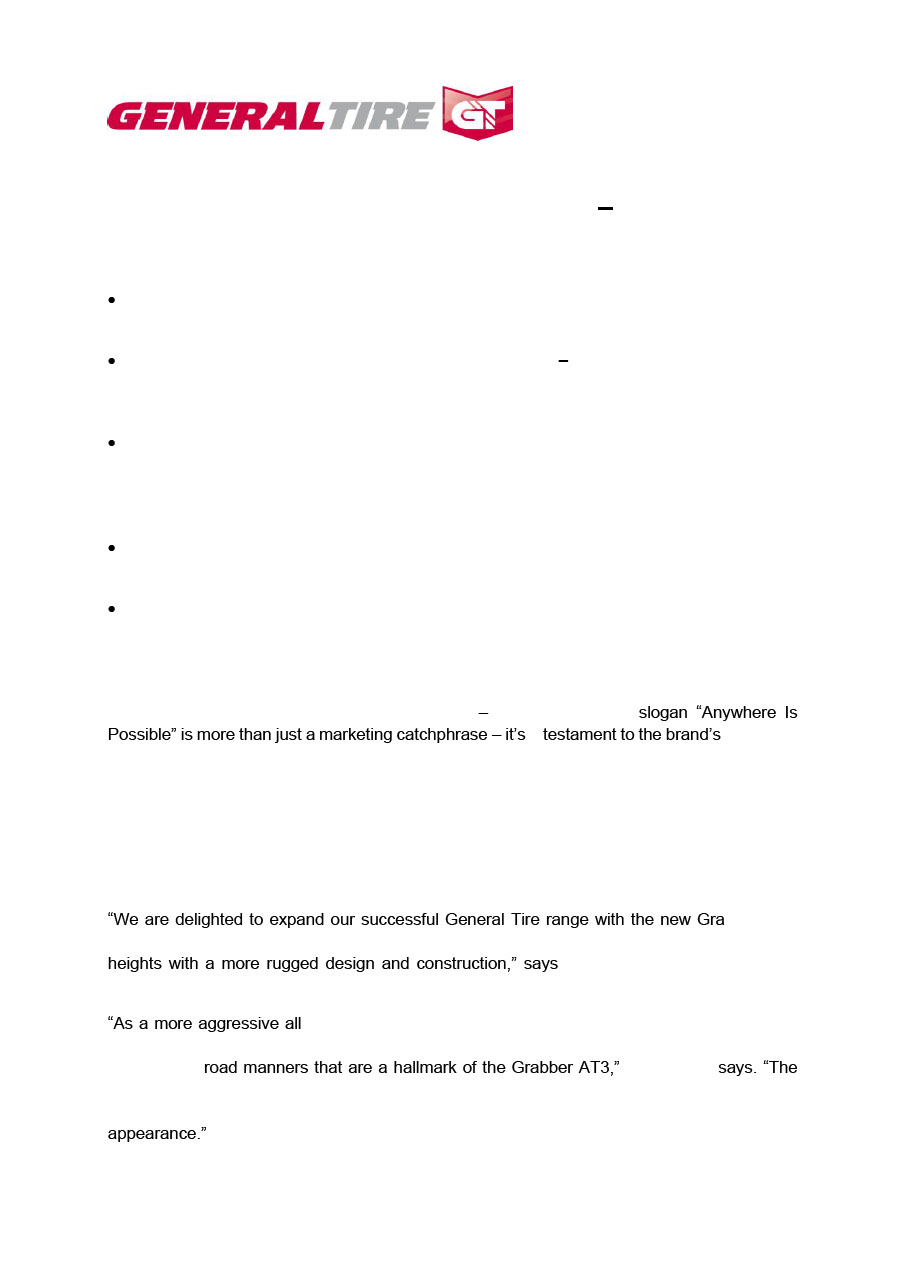 General Tire Adventure Press Release
General Tire Adventure Press Release
pdf 145 KB
Anywhere Is Possible